Western & Eastern Indie Head Massage Program
The Indie Head Massage Certification program is offered by the founder of Aliphatic Ambrosia, Sandy Rankin who has more than 25 years experience in natural therapy training. Sandy took her head massage training from Narendra Mehta (England). Narenda Mehta was honoured with MBE by the Royal Princess Ann at the Buckingham Palace.
Benefits of Indie Head Massage
IHM has been practiced in the UK and Europe for many years, utilizing the best elements of head and body massage. This therapy is particularly beneficial to people who are desk bound and experience pain and tension in the upper body.
The benefits of this treatment include, helping to tone muscles, relieve stress, relieve neck pain and headaches, improve concentration and boost the immune system.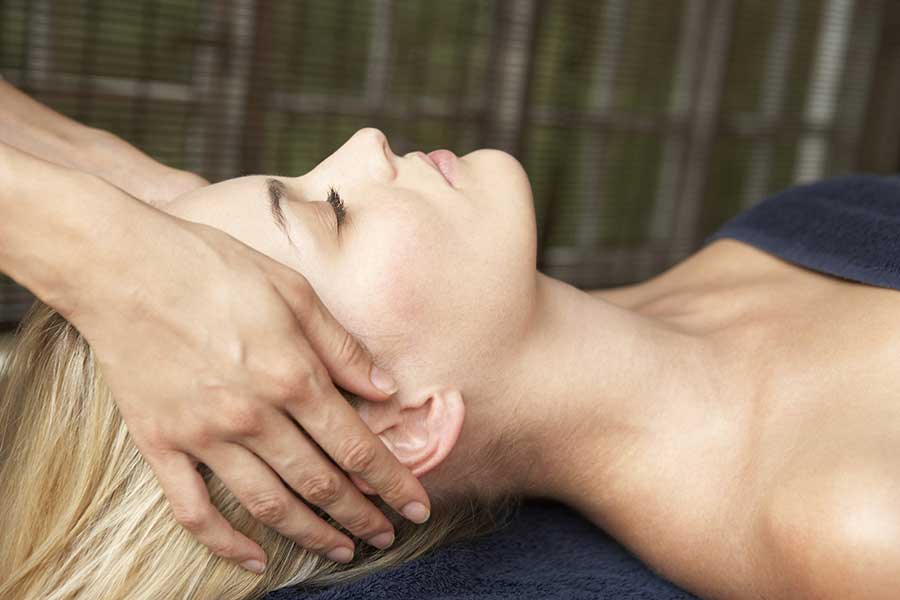 Indie Head Massage is a form of massage based on the ancient Ayurvedic healing systems. It focuses on the muscles and connective tissues of the face, neck, scalp, upper back and shoulder area. The techniques used are both soothing and invigorating at the same time.
Curriculum
This course is a combination of both western and eastern techniques and will enable qualified therapists to offer an extremely effective and relaxing treatment for their clients. The two day training includes specialized massage techniques on the upper back, shoulders, upper arms, face, head and scalp. The techniques can be performed on a massage table or through the clothes on a chair, taken into the work place, health fairs, schools, etc.
Admissions Requirement
Minimum 18 years old and a high school diploma or equivalent (mature student).
Tuition
Total tuition for the 2-day Indie Head Massage Certification Program is $425.00, which includes training, IHM Manual & exam fees.
NOTE: Tuition is increasing in 2024 to $450.00
Registration Fee
$100.00 (non-refundable). Balance of Payment of $325.00 is due on/before the first day of class.
Winter IHM Training Date:     January 27-28, 2024